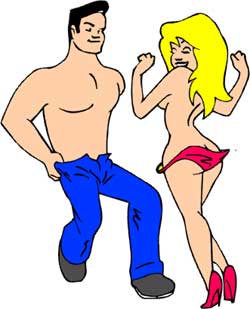 Making Love - Zodiac tips
Wanna be a great couple both in and out of bed? We all dream of an out of this world sexual relationship with our partner. Yet, not many find somebody who is rightly mated in bed with us.

Find out how to carefully choose the sexually best suited partner for yourself or better still get to know what is the secret of turning on your partner. Just select your partner's sign and ENJOY! the rest of your nights and mornings and evenings... Any time goes.