Home > Send Sher - o - shayaree's in the form of Greeting Cards !
A card can say more than a thousand words. Send unique LovePM cards with exclusive Sher-O-Shayaree from our collection to speak your heart out & remain in touch with people who are special to you. All the cards are absolutely free, so go ahead and send as many as you want.
Please Select Appropriate Topic for card
& convey your feelings...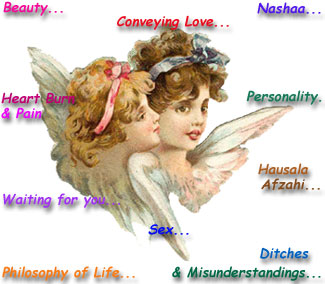 Happy Messaging...

Recommend
a Friend
Subscribe
Here